7 AH Configuration Tool
Convenient and user-friendly, 7 AH Configuration Tool precisely configures only the 7 AH reader's parameters you choose before you install. Parity, data length, Clock & Data, LED colour, buzzer mode and many more all can be modified by the application.
Features
Fast, convenient, pre-installation 7 AH reader programming
Create custom reader configurations as detailed as you or your customer require
Enhance Security: Custom-configure parameters to hinder cloning and tampering
Contact sales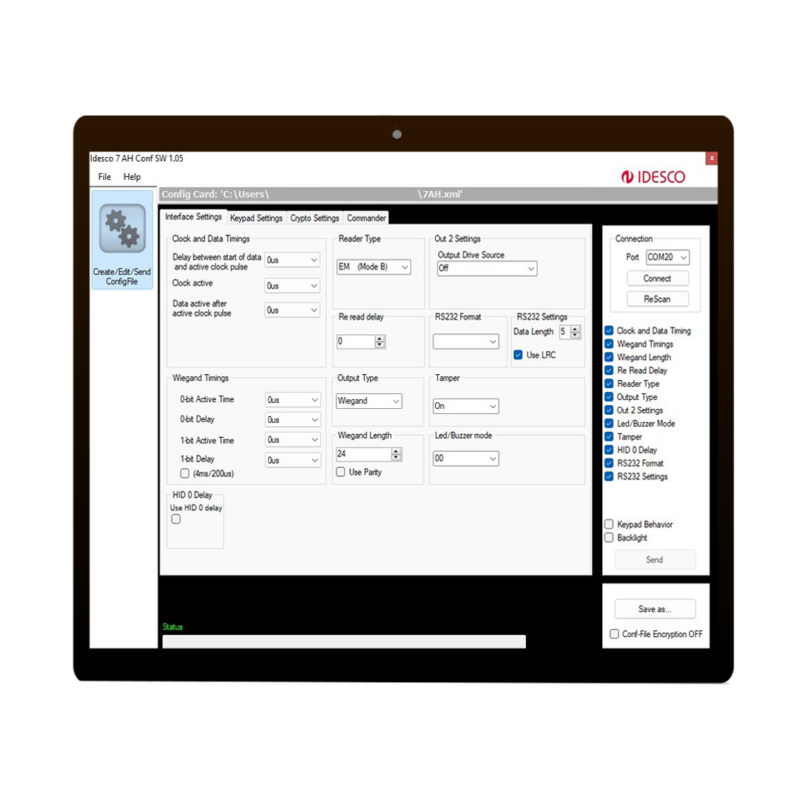 Downloads
Datasheet
7 AH Configuration Tool
Download
Questions?
Contact us
"*" indicates required fields