Idesco ID app
Easy to use mobile application, compatible with Idesco 8 CD 2.0 MI readers. Use the ID created by the app, or send ID's to phones from your own access control system via Idesco ID service.
Features
Available for free in AppStore or Google Play
Intuitive and user-friendly, with easy-to-follow instructions
Ready to use after mobile ID registration
Connects with Idesco access control readers via BLE
High security 128-bit AES encryption between app and readers
App generates own unique ID for enrollment -or send one from your system
Continue using your DESFire card along with Idesco ID app
Contact sales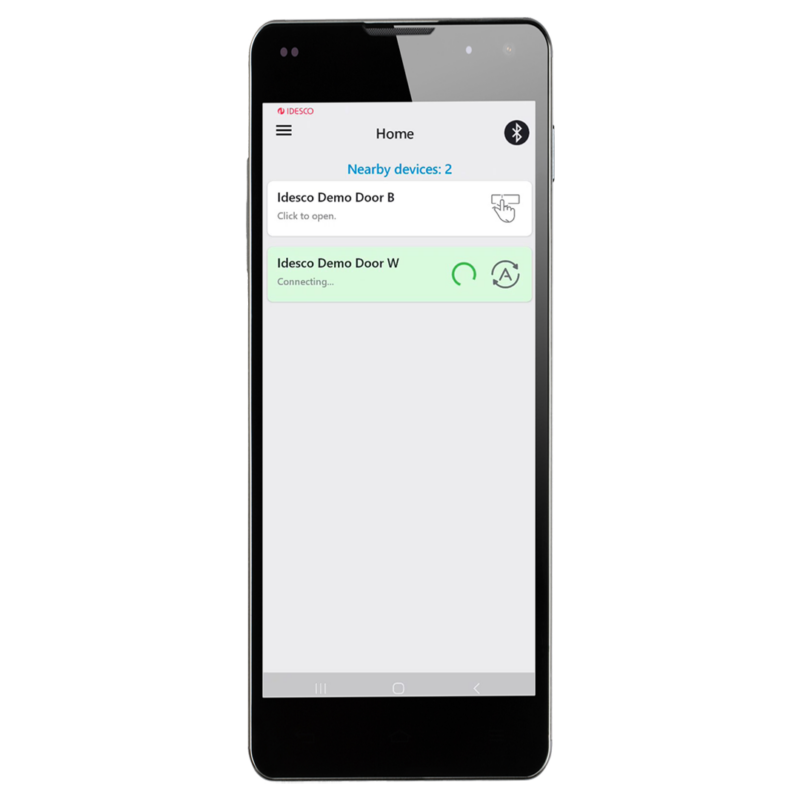 Questions?
Contact us
"*" indicates required fields